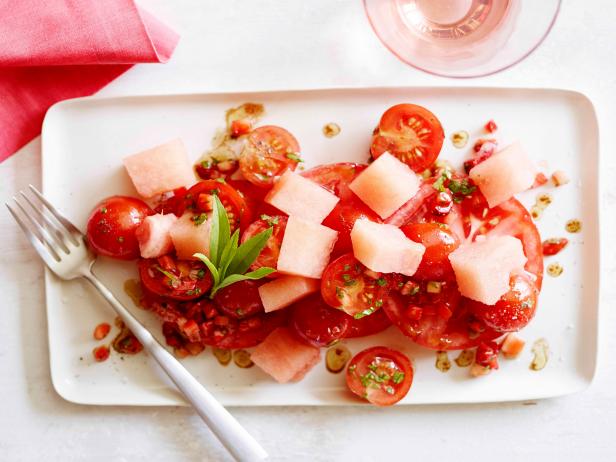 The flavorless tomato wannabes that usually inhabit the produce section can be replaced with great
soil based, vine ripened tomatoes
. Now, and we really mean right now, is the time to bring fresh, super-sweet tomatoes into your kitchen, and these use them to make the best tomato dishes possible.
One of the best is just a chilled peeled tomato. Serve it with salt and pepper and maybe a bit of Mayonnaise. Peels as follows:
Bring a large pot of water to a boil. Meanwhile, hull the stems from your tomatoes and slice a shallow "X" in the bottom. Fill a bowl with ice and water and set it next to the stove.
Working in batches, drop several tomatoes into the boiling water. Watch for their skins to start to wrinkle and split, 45 to 60 seconds, then scoop them out with a slotted spoon and transfer them to the ice water bath. Once cooled, transfer the tomatoes to a cutting board. Continue working in batches until all the tomatoes have been poached. Use your fingers or a paring knife to peel back the tomato skins.
Then, after chilling, serve thickly sliced. Or don't slice. Try serving whole or halved.
Combine ruby-red tomatoes with another in-season gem, watermelon. Each bite of the sweet, balanced salad comes with a surge of juicy refreshment.
In a salad bowl, combine 4 cups of seedless watermelon balls or chunks, a half cup of chopped red onion, 2 tablespoons of chopped fresh basil, and 4 cups of chopped fresh heirloom tomatoes. Add salt and pepper. and pour fresh lime juice to your taste over the salad. You can add things like chopped jalapeno or tarragon and fresh feta cheese as well.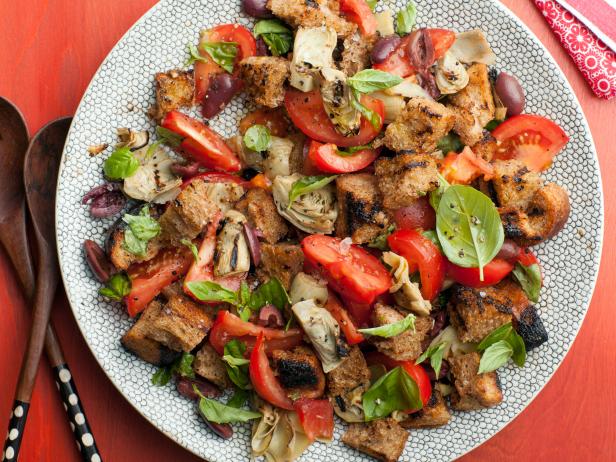 Its hard to go wrong with any recipe for pasta, pizza, anything using tomato slices, or caprese salad (
made of sliced fresh mozzarella, tomatoes, and sweet basil, seasoned with salt and olive oil ) 
with a
real vine -ripened, soil-based heirloom tomatoes
.