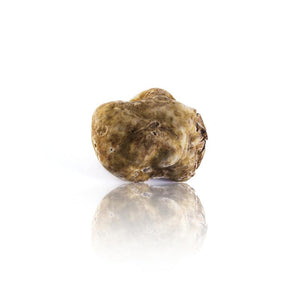 White Truffles From Italy
Foods in Season
Regular price $ 445.00 Sale
When Chef Alex Seidel, of Fruition and Mercantile Dining and Provisions, thinks about truffles he remembers travelling to Alba Italy for the truffle festival. The peddlers sold truffles like jewelers sell diamonds in Antwerp or New York. This is the season for the black French winter truffle - probably the most popular; the white Italian truffle (the most aromatic and intense); and the Black Oregon Truffle that rivals the French at a more pleasant price tag. Great chefs call the truffle the diamond of the kitchen and no cook has really matured until he or she tries them in one fashion or another. The price point of these truffles is considerable below the market prices and yet they are still high as we must buy in larger amounts to get these great values. Consider splitting an order with a friend or two!
Find more info and recipes for Trufles on our Recipes blog here.
Shipping is included..
Alex Seidel, head chef at Fruition & Mercantile