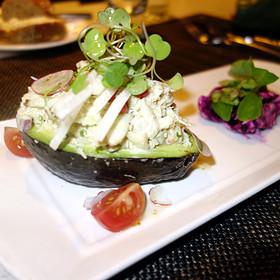 PeekyToe Crab from The Northeast
Buxton's - Day Boat Fresh
Regular price $ 95.00 Sale
Stonington, Maine, home of Buxton Day Boat Fresh, is situated on Deer Isle Island and is the # 1 lobster port in the US.  Sue Buxton, whose husband is a licensed sea captain and a master wooden boat builder, started the company 4 years ago after 13 years of managing another similar company on the island, and is dedicated to sustainability in the fishing practices of her fishermen and the freshness and quality of her products. She explained that all her boats are day boats. "There are simply no trip boats here," she said. "We are on a bridged island. Fishermen go out daily; I pick out the premium of what I need from whatever they've caught that day and ship it out by Fed Ex to arrive by Priority overnight." This has made her operation very popular with chefs around the country.
Peekytoe Crab. This little crab is so beloved at Restaurant Daniel, Jean Georges, the French Laundry, Spago and other famous eating establishments that the chefs must have this product that has long been routinely discarded. In just a few years, the peekytoe, which weighs less than a pound, has been transformed from a throwaway byproduct of lobster fishing to a star in the culinary firmament. Meticulously shelled and cleaned and delivered in tub filled with sweet meat. 
See a description of and recipes for Shellfish in our Recipes Blog.
Special Ordering and Shipping Instructions: Orders placed by Thursday will ship early the following week. Please indicate preferred delivery date in order instructions.
Kyle Mendenhall